DeVries takes pride in offering only the best holiday decorations and fixtures to make your house sparkle and shimmer. Here are a few of our favorite pieces, must-haves for anyone trying to get the most out of their holiday decorations.
Rustic Diorama Lamps
These lamps are an absolutely adorable way to fit a lot of character in a small space! With the form factor and function of a typical rustic style lamp box, these lamps contain adorable mini-scenes featuring Santa and other holiday season iconography. Two or three of these nestled amongst some greenery or simply adorning a shelf is a surefire way to inject some holiday cheer into your home.
White Frosted Bulb Ornaments
These ornaments add serene, graceful beauty to your tree. Their shimmering, simple elegance conveys sophistication, and they fit in with a menagerie of other ornaments or as a collection themselves. The versatility and beauty of these ornaments makes them an excellent, long term value for many Christmases to come.
Natural Festive Mantle Trim
This mantle covering adorns your shelves and fireplace with a natural, rustic look. Pine cones add a point of visual flair without being too gaudy, the perfect solution for those who prefer a more subdued holiday beauty. These can be used extensively throughout your house for a cohesive, house-wide holiday look. 
Large Assembled Bows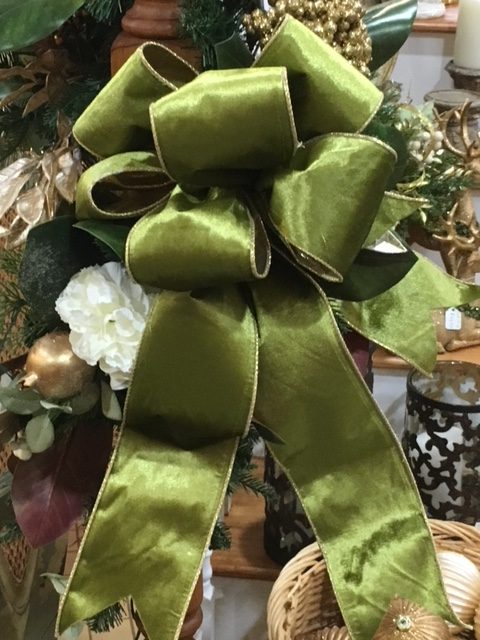 These ribbon bows are a classic visual element of the holiday, enlarged! They work great on banisters, above and on doorways, and hanging from anything they can be hung from. The oversized bow is a classic for a reason, and that reason is simply that it looks great!
Hanging Snowflakes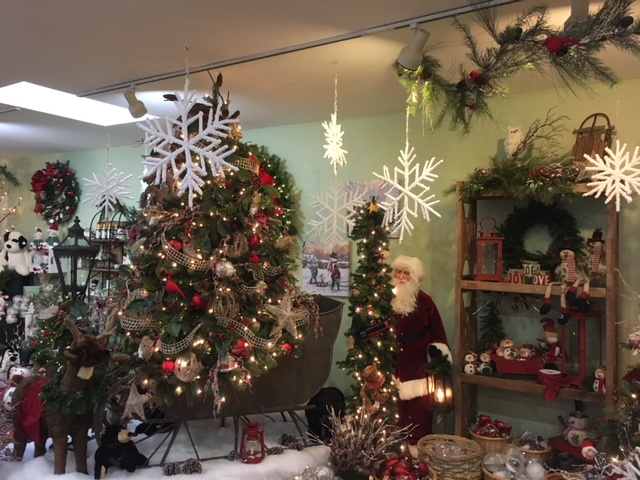 What's better than a big novelty snowflake to turn your mind away from the cold? These jumbo snowflakes sparkle and reflect the light wonderfully, filling your home with a magical extra touch of light. You can hang these from the ceiling in any room in the house, but they work best in spaces where lots of people will be gathering to celebrate the holiday together. You'll be sure to catch friends and family peering at these pieces during lulls in conversation.
Ready to get started on your holiday decor? Contact the experts at DeVries! New Jersey's best selection of seasonal decorations and outdoor patio furniture with an expansive showroom. We offer elegant and affordable pieces for all your needs. Call (732) 297-1244 or contact us online today!